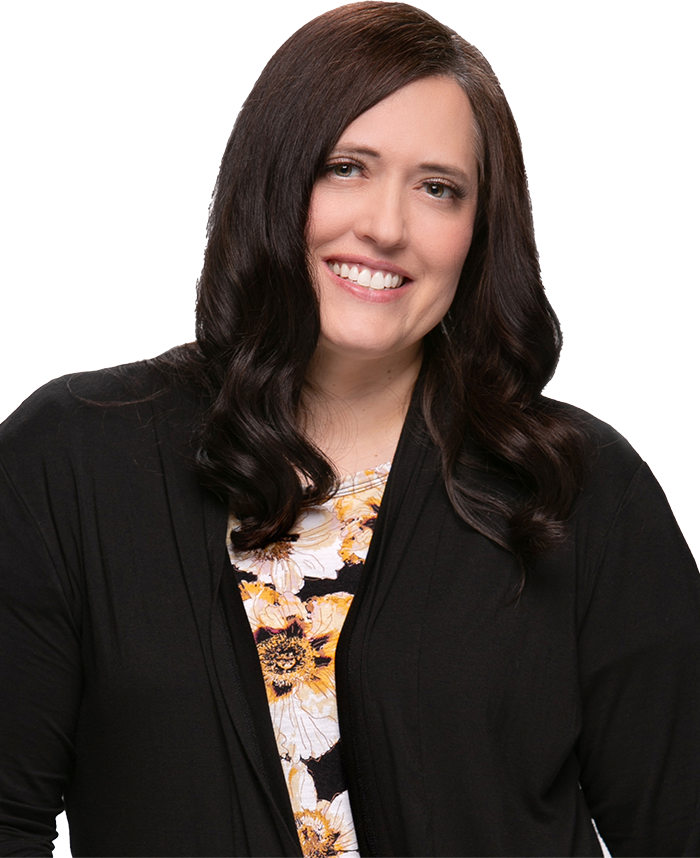 Jennifer Godfrey
REALTOR® Associate
Serving Clients in:
NEZ PERCE COUNTY
Parenthood is essentially a master class for empathy, vision, and efficiency. You'll find these attributes, and more, in Jennifer Godfrey. An adventurous mother of seven, Jennifer is as eager to learn as she is to teach. Her children have taught her to pray hard, practice patience and to answer challenges with love.
Jennifer and her husband Spencer relocated to Lewiston for employment opportunities and to be closer to her parents. They love the beauty of the valley, the rivers, and the Palouse country and enjoy hiking, boating, parks and beaches. She's a true-blue Aggie with a bachelor's degree in Elementary Education. Their son will continue the tradition as the fourth generation to attend Utah State University.
An organizer and communicator, Jennifer is enthusiastic about amateur photography, piano, basketball, volleyball and baking. She's even thrown in a half marathon just to keep life interesting. Jennifer encourages both her clients and her children to achieve their heart's desire. She receives her greatest satisfaction from helping others reach their goals and achieve their dreams.
Having bought and sold a half dozen homes during their marriage, Jennifer will apply this experience when helping you with your real estate needs. From starter home to dream home, Jennifer is a determined matchmaker—and when it's time to make your next move, she'll listen carefully and act with integrity to help maximize the return on your investment. By the way, those negotiations skills you learn in parenthood with seven children at the dinner table…they are absolutely transferable.
See what our clients have to say...

"Kent and his team got us a great house over one weekend in this crazy market. We are so grateful! He and his team also took care of everything to make sure we closed on time and as a personal touch he
…
Read More
showed up to welcome us home with pizza and drinks on move-in day. They really went the extra mile to make sure everything worked out for us."
Read Less

"Working with Casey at J Kent Erickson was a breeze! Always responsive and an obvious passion for what they do, I am so looking forward to working together again. 5 Stars!"

"Kent and his team made it possible for us to find a home in a crazy market. They were very good at finding homes meeting all of our wants and wishes. They helped us negotiate and explained every det
…
Read More
ail very well so that we never felt in the dark about any step of the process. we would definitely use them again for any of our real estate needs."
Read Less

"We really enjoyed our experience house hunting with Kent! He asked a lot of questions up front about our dreams, expectations and other preferences. As we made offers or looked at prospective homes, h
…
Read More
e'd ask even more questions about what we thought of different aspects of what we were looking at. "Information breeds inspiration" is a phrase we've heard from him and we truly believe our journey into our first home was inspired. We've been incredibly happy with our home and though it's so perfect that we can't imagine moving at this time, we know Kent would be our realtor whenever we do. Kent truly embodies "Boise Kind" and the peace and comfort that comes with being around him is so helpful amidst the urgency and stresses that can accompany home buying. It did with us and it was a great experience!"
Read Less

"Kent and his associates are good people and really eager to go to work for you. I was impressed with the attention to detail, responsiveness, and they made me feel like I was a priority. They helped m
…
Read More
e negotiate a great deal and I plan to use him again for future needs. Highly recommended!"
Read Less

"J. Kent Erickson Real Estate provides exceptional expertise and customer service. In today's market, you're going to want the best representing you."

"Without hesitation we highly recommend Kent Erickson as a superior realtor. If you need a man to sell your home, Kent is your man. If you are in need of a new home, Kent will make it happen. We wer
…
Read More
e 100% plus satisfied! Kent was key to the sell of our home and in the purchase of a new home. Many realtors know the basics of buying and selling homes which in today's "fast" market just does not work well. However, Kent goes way beyond the basics in the way he markets, stages, advises, and completes all contract particulars. He was responsive to our questions on how to sell our home quickly and for top dollar. Kent took the time to figure out what was critical for us. House selling went seamlessly. When we used Kent to help us purchase a new home, he went above his duties. There are always a few unknown issues that arise when you purchase a home. Kent went to work and resolved every one of them to our satisfaction. If we ever need to buy or sell our home again, we will look no further than J. Kent Erickson Real Estate."
Read Less

"We have bought and sold a home using J Kent Erickson as our realtor. Kent was always very prompt to respond to any questions. He was knowledgeable about our area and was a skillful negotiator in both
…
Read More
of our transactions. We would use him again and we recommend him to out friends."
Read Less