Hot Springs in Idaho
Idaho is teeming with hot springs, or should we say "steaming"? Hot springs in Idaho are abundant. In fact, Idaho has nearly 130 soakable hot springs – more soakable hot springs than any other state in the nation! (Nevada has more hot springs but most are not usable for soaking.)
These hot springs come in many different shapes, size, and temperature. Many are on public lands in National Forest or wilderness. Public hot springs in Idaho are typically free. Nestled along mountain paths, these natural hot springs make for an amazing backpacking destination or day trip adventure.
Several other hot springs in Idaho are developed, commercial hot springs on private land. These typically charge a fee due to the modern amenities offered. Many have pools of varying temperatures, showers and bath houses, beverage service and most are open nearly year-round.
Whether you choose a public or private hot spring, soaking in one of the hot springs in Idaho is sure to soothe your soul and wash the stress away.
Opportunities Abound Everywhere
Boise and the surrounding area deliver an unparalleled quality of life not found anywhere else in the nation. It's the reason Idaho is the fastest-growing state in the country. The Treasure Valley has so much going for it—a vibrant urban/metropolitan economic and educational base, an affordable cost-of-living, an extraordinary business-friendly environment, four mild and distinct seasons, and plenty of public wilderness that allows a lifetime of weekend adventures.
The Boise-Nampa metropolitan area is known as the Treasure Valley. In addition to Boise and Nampa, the area includes the cities of Meridian, Eagle, Caldwell, Star, Middleton, and Kuna. Situated between the Boise Mountains (or foothills) to the north and the Owyhee Mountain Range to the southwest, the valley provides abundant recreational activities within minutes from your home. In wintertime, these snow-covered ranges are simply breathtaking.
Recognizing the abundance of resources and opportunities back in 1959, the area was coined the "Treasure Valley" by the Chamber of Commerce, and it stuck. Keep reading to discover why it is such a true treasure today. Surrounded by beauty, a thriving economy, reduced commutes, and a wide variety of recreational options, you'll find living in the Treasure Valley an opportunity you won't want to miss.
Opportunities For A Better Life
More Family Time
Living in the Treasure Valley provides more family time and adventure opportunities. One of the first things people notice, especially if they're from California or Washington, is that their commute time is significantly reduced. This means less time on the road and more time enjoying life.
You will quickly discover an abundance of outdoor activities for people of all ages and interests, with easy access to open spaces such as rivers, lakes, and trails. Plenty of family-friendly indoor activities are also available year-round, including indoor rock climbing, ice skating, trampoline parks and more. Whatever your passions, you'll find them in the valley. And you won't have to navigate through hours of bumper-to-bumper traffic to arrive at your destination!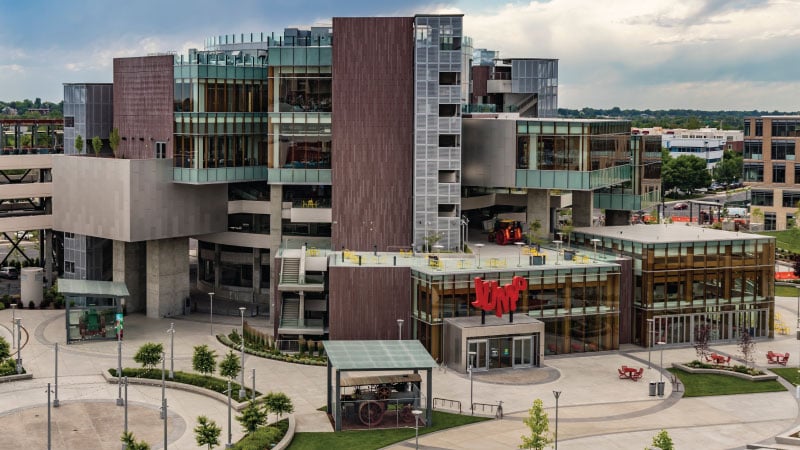 Drive Your Career
Boise and the Treasure Valley boast a diverse and evolving economic landscape, providing opportunities for everyone. The region is becoming a popular destination for start-up companies thanks to a growing pool of young talent and experienced entrepreneurs. The area is also becoming well-known for its health and science industries. The Treasure Valley offers low business taxes, a lack of stifling regulations, and inexpensive commercial real estate. Of course, high-tech and innovative businesses coming to the region isn't a new development. They're simply building on a well-laid foundation paved by companies such as Micron, HP, Simplot, IBM, St. Luke's Hospital, Albertsons, and several other well-recognized corporate brands.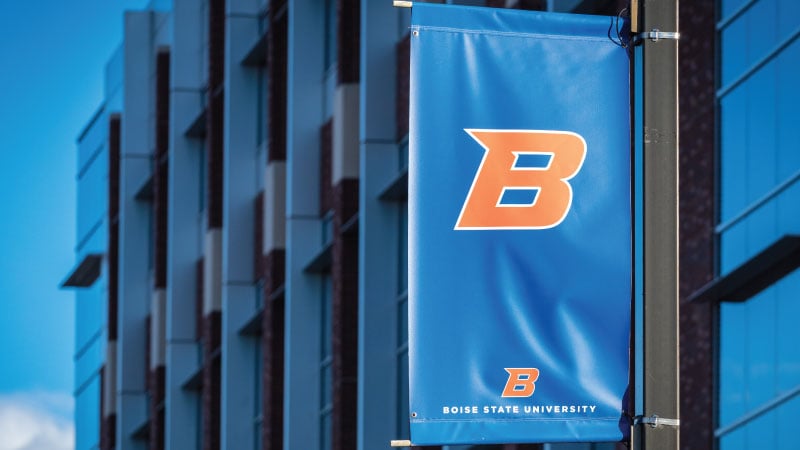 Heighten Your Education
There is simply no denying that Boise State University is the most visible higher-education institution in the valley. With 26,000+ students and more than 200 fields of study, ranging from undergraduate programs to post-graduate studies, it's easy to see why. But Boise State isn't the only institution carving out an amazing reputation for itself. Throughout the Treasure Valley, you'll find colleges and universities setting themselves apart. For example, The College of Idaho, located in Caldwell, is rated as one of the top 50 Small Colleges in the United States. Situated in Nampa, Northwest Nazarene University is one of the top Christian universities in the Northwest. Idaho State University is renowned for its Meridian Health Science Center. Meridian is also home to Idaho's first medical college—the Idaho College of Osteopathic Medicine, or ICOM. These are just a few of the most recognizable institutions found throughout the valley.