We're real people.
Who offer real help.
So, you get real results.
If you're buying and selling in Boise, the Treasure Valley, or throughout the heart of Idaho, chances are you've bumped into a realtor or two, maybe even two hundred. It can be hard to know who to trust. The last thing you need are more agents going on and on about how great they are.
First, we listen carefully. Buying or selling your home is more than a financial journey. It's an emotional one, too. We take the time to understand your goals, dreams and needs. While it's our job—it's your life. We honor all your goals with the utmost care. What matters to you, matters to us.
Next, we bring clarity to chaos by providing all the information you want to have the inspiration you need. We apply masterful market knowledge and decades of experience to orchestrate a seamless performance. We keep you in the loop but outside the reach of any drama.
We secure your best opportunity that maximizes your success, profit, and overall experience. This isn't a hobby or a side hustle for us. We are seriously committed, even obsessed about your success. We're tactful, tenacious negotiators who'll anticipate every nuance and turn in your real estate path. We'll keep you informed—not just about the what, but why it matters, too.
READY TO MAKE YOUR MOVE? We're with you every step of the way.
What do we do so differently to get real results?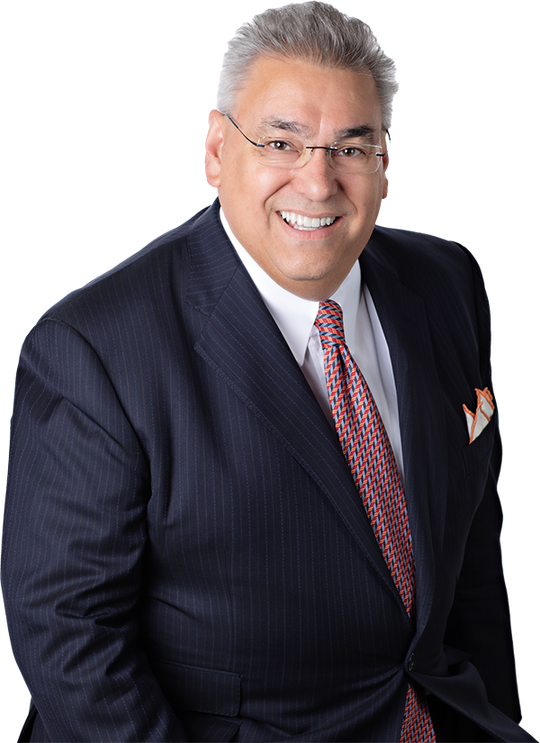 J. Kent Erickson
Broker | Owner, CRS, GRI
We Love Our Clients

"By far the best realtor I have dealt with. Kent is incredibly good at what he does. We were actually the buyer in this case. Kent guided us through the search process and helped us to clarify what we were really looking for, distilling our likes and dislikes into a cohesive search profile. He is pat
…
Read More
ient and helps at just the right level, catching many things that we completely missed at many points in the process. He advised us on how to approach an offer and we ended up with an accepted offer that had the right contingencies and timing to dovetail with the sale of our previous house. I whole heartedly recommend Kent and will be doing so whenever I can in the future (as well as use his services when we have a need). BTW, his team is amazing as well, getting things completed and supporting us and Kent throughout the process."
Read Less

"Highly Recommend! We met Kent at an open house and after having a conversation with him, we knew that he would be the person we would want to use to sell our home and to help us find a new one. Kent is personal, kind and extremely knowledgeable. He was extremely informative and his knowledge of the
…
Read More
area we were looking at was amazing. Selling and buy can be very stressful but Kent never let it get that stressful for us. His superpower is positivity and always being optimistic. Thank you Kent for everything you did for us!"
Read Less

"He Gets The Job Done. Kent is a man who doesn't quit until the job is completed. We ran into some bumps along the way of selling our home. Kent addresses each "bump" and finds a way to keep going. His long years of experience in real estate give him the ability to successfully solve problems and
…
Read More
move forward. He is efficient, skilled, capable, competent, caring and honest. We are happy to recommend his services."
Read Less

"Despite being miles away, we recently had the pleasure of working with J. Kent Erickson Real Estate in our quest to find the perfect home. We are delighted to share our exceptional experience with this outstanding company. From the moment we engaged with them until the closing of our dream property,
…
Read More
they proved to be a reliable and trustworthy partner throughout the entire process. One aspect that truly stood out was their exceptional customer service. From our first inquiry, their team was prompt in responding to our questions, providing detailed information, and addressing any concerns we had. Their professionalism and commitment to personalized service made us feel valued as a client, and their dedication to ensuring our satisfaction was evident at every step. J. Kent Erickson Real Estate demonstrated an in-depth knowledge of the local market. Their agents possessed an impressive understanding of the neighborhoods, property values, and market trends, allowing them to provide valuable insights and guidance. They took the time to listen attentively to our preferences and budget, resulting in our needs being met. What truly sets J. Kent Erickson Real Estate apart is their transparency and honesty. We never felt pressured into making a decision. They provided all the necessary information for us to make informed choices. Their integrity and commitment to ethical practices were evident throughout our entire business relationship. Throughout the negotiation and closing process, J. Kent Erickson Real Estate proved to be a proactive advocate on our behalf. They skillfully negotiated terms, ensuring that our interests were well-represented and that we obtained the best possible deal. Their attention to detail, efficient communication, and thorough documentation made the transaction smooth and hassle-free. Finally, I would be remiss not to mention the exemplary after-sales support provided by J. Kent Erickson. Even after the closing, they continued to assist us with various matters related to my new property, promptly addressing any concerns that arose. This level of commitment and dedication further reinforced our trust in their services and our recommendation to others in the market to buy a home. We wholeheartedly recommend J. Kent Erickson Real Estate to anyone in search of a reliable, knowledgeable, and customer-focused real estate company. Their exceptional service, market expertise, and unwavering professionalism make them a standout choice. Our experience with J. Kent Erickson Real Estate has been nothing short of exceptional, and we are confident that they will exceed your expectations as well."
Read Less

"Kent and his team got us a great house over one weekend in this crazy market. We are so grateful! He and his team also took care of everything to make sure we closed on time and as a personal touch he showed up to welcome us home with pizza and drinks on move-in day. They really went the extra mile
…
Read More
to make sure everything worked out for us."
Read Less

"Working with Casey at J Kent Erickson was a breeze! Always responsive and an obvious passion for what they do, I am so looking forward to working together again. 5 Stars!"

"Kent and his team made it possible for us to find a home in a crazy market. They were very good at finding homes meeting all of our wants and wishes. They helped us negotiate and explained every detail very well so that we never felt in the dark about any step of the process. we would definitely
…
Read More
use them again for any of our real estate needs."
Read Less

"I've had the opportunity of working with this team several times now, and they are rock solid. I'm a mortgage lender and working with this team makes my job easier...they are on top of the transactional details at all points and are great to work with."

"We really enjoyed our experience house hunting with Kent! He asked a lot of questions up front about our dreams, expectations and other preferences. As we made offers or looked at prospective homes, he'd ask even more questions about what we thought of different aspects of what we were looking at. "
…
Read More
Information breeds inspiration" is a phrase we've heard from him and we truly believe our journey into our first home was inspired. We've been incredibly happy with our home and though it's so perfect that we can't imagine moving at this time, we know Kent would be our realtor whenever we do. Kent truly embodies "Boise Kind" and the peace and comfort that comes with being around him is so helpful amidst the urgency and stresses that can accompany home buying. It did with us and it was a great experience!"
Read Less

"Kent and his associates are good people and really eager to go to work for you. I was impressed with the attention to detail, responsiveness, and they made me feel like I was a priority. They helped me negotiate a great deal and I plan to use him again for future needs. Highly recommended!"