Buying a Home Guide
Excerpt here
Access the most up to date Property Flyer
Access Up-To-Date Property Flyer
The Property Flyer is a one or two-page report that serves as a marketing piece for a property. The report features a property photo, map, pricing information, description, and basic facts about the property as well as MLS listing information for a listed property.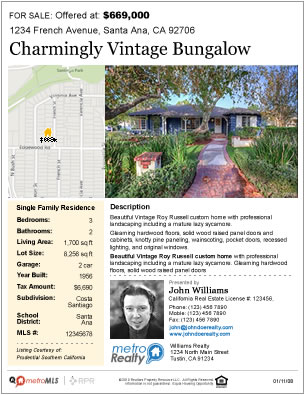 Let us find your dream home.
Watch what happens when you add an expert to your search for the perfect home in Idaho. Just fill out a few details and we'll deliver hand-picked listings that match your criteria!