Recreation on the River & Greenbelt
There is no better place for recreation on the Boise River and Greenbelt than the Boise Whitewater Park. With the opening of Phase One in 2012, it was one of the first adjustable river waves in the world. Eight years later, Phase Two is now complete.
Kayakers, surfers, and boogie boarders take to the rapids throughout the year to catch a wave. Located along the Greenbelt next to Esther Simplot Park, the whitewater park has ample parking, dressing rooms to change gear, and plenty of spectator viewing areas to watch all the action as riders crash through the waves.
Summer is officially underway in Boise when the opening day of river floating begins. From late June through Labor Day, river adventurers on inner tubes, rafts, paddleboards, even giant inflatable swans and pink flamingos, float downstream. The float includes three splashy "drops", and because it is a natural river with tree limbs and debris that can pose hazards, visitors should always wear life jackets and use caution. Equipment rental, air-filling stations, and shuttle service are available in Barber Park during the float season, making it easy to partake in the fun and adventure.
The Boise River Greenbelt is one of Boise's most cherished features. This 25-mile pathway beginning at Lucky Peak Dam and ending in Eagle, connects several outlying communities and parks along the Boise River to the heart of the city. Commuter bikes, recreational riders, walkers, and joggers all use the path for enjoyment, exercise, and travel. Although the Greenbelt runs right through the middle of the city, tucked along the way are areas that offer amazing views and wildlife such as great horned owls, river otter, even deer, that make it seem as though you're in the middle of nature, far removed from the busy city life.
Opportunities Abound Everywhere
Boise and the surrounding area deliver an unparalleled quality of life not found anywhere else in the nation. It's the reason Idaho is the fastest-growing state in the country. The Treasure Valley has so much going for it—a vibrant urban/metropolitan economic and educational base, an affordable cost-of-living, an extraordinary business-friendly environment, four mild and distinct seasons, and plenty of public wilderness that allows a lifetime of weekend adventures.
The Boise-Nampa metropolitan area is known as the Treasure Valley. In addition to Boise and Nampa, the area includes the cities of Meridian, Eagle, Caldwell, Star, Middleton, and Kuna. Situated between the Boise Mountains (or foothills) to the north and the Owyhee Mountain Range to the southwest, the valley provides abundant recreational activities within minutes from your home. In wintertime, these snow-covered ranges are simply breathtaking.
Recognizing the abundance of resources and opportunities back in 1959, the area was coined the "Treasure Valley" by the Chamber of Commerce, and it stuck. Keep reading to discover why it is such a true treasure today. Surrounded by beauty, a thriving economy, reduced commutes, and a wide variety of recreational options, you'll find living in the Treasure Valley an opportunity you won't want to miss.
Opportunities For A Better Life
More Family Time
Living in the Treasure Valley provides more family time and adventure opportunities. One of the first things people notice, especially if they're from California or Washington, is that their commute time is significantly reduced. This means less time on the road and more time enjoying life.
You will quickly discover an abundance of outdoor activities for people of all ages and interests, with easy access to open spaces such as rivers, lakes, and trails. Plenty of family-friendly indoor activities are also available year-round, including indoor rock climbing, ice skating, trampoline parks and more. Whatever your passions, you'll find them in the valley. And you won't have to navigate through hours of bumper-to-bumper traffic to arrive at your destination!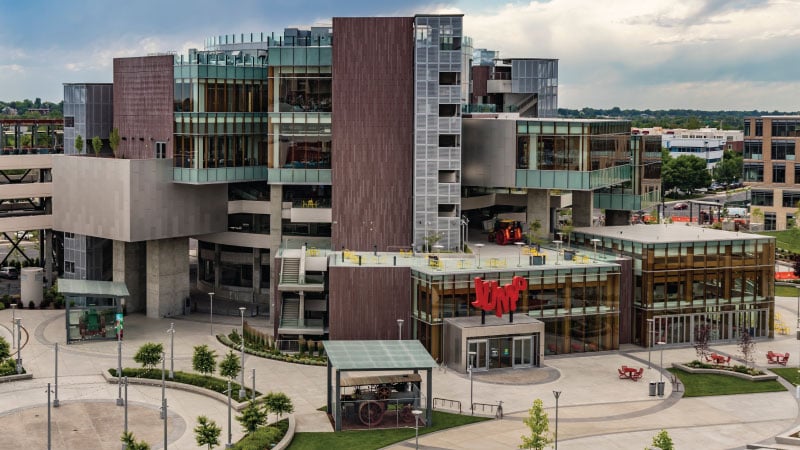 Drive Your Career
Boise and the Treasure Valley boast a diverse and evolving economic landscape, providing opportunities for everyone. The region is becoming a popular destination for start-up companies thanks to a growing pool of young talent and experienced entrepreneurs. The area is also becoming well-known for its health and science industries. The Treasure Valley offers low business taxes, a lack of stifling regulations, and inexpensive commercial real estate. Of course, high-tech and innovative businesses coming to the region isn't a new development. They're simply building on a well-laid foundation paved by companies such as Micron, HP, Simplot, IBM, St. Luke's Hospital, Albertsons, and several other well-recognized corporate brands.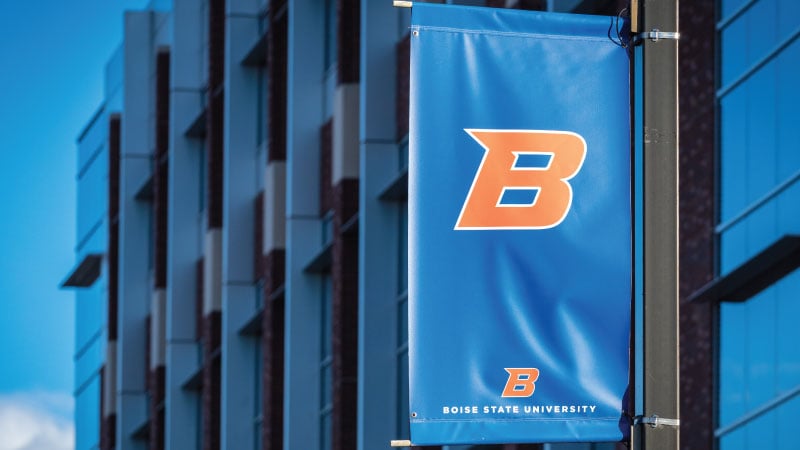 Heighten Your Education
There is simply no denying that Boise State University is the most visible higher-education institution in the valley. With 26,000+ students and more than 200 fields of study, ranging from undergraduate programs to post-graduate studies, it's easy to see why. But Boise State isn't the only institution carving out an amazing reputation for itself. Throughout the Treasure Valley, you'll find colleges and universities setting themselves apart. For example, The College of Idaho, located in Caldwell, is rated as one of the top 50 Small Colleges in the United States. Situated in Nampa, Northwest Nazarene University is one of the top Christian universities in the Northwest. Idaho State University is renowned for its Meridian Health Science Center. Meridian is also home to Idaho's first medical college—the Idaho College of Osteopathic Medicine, or ICOM. These are just a few of the most recognizable institutions found throughout the valley.